ALBUMS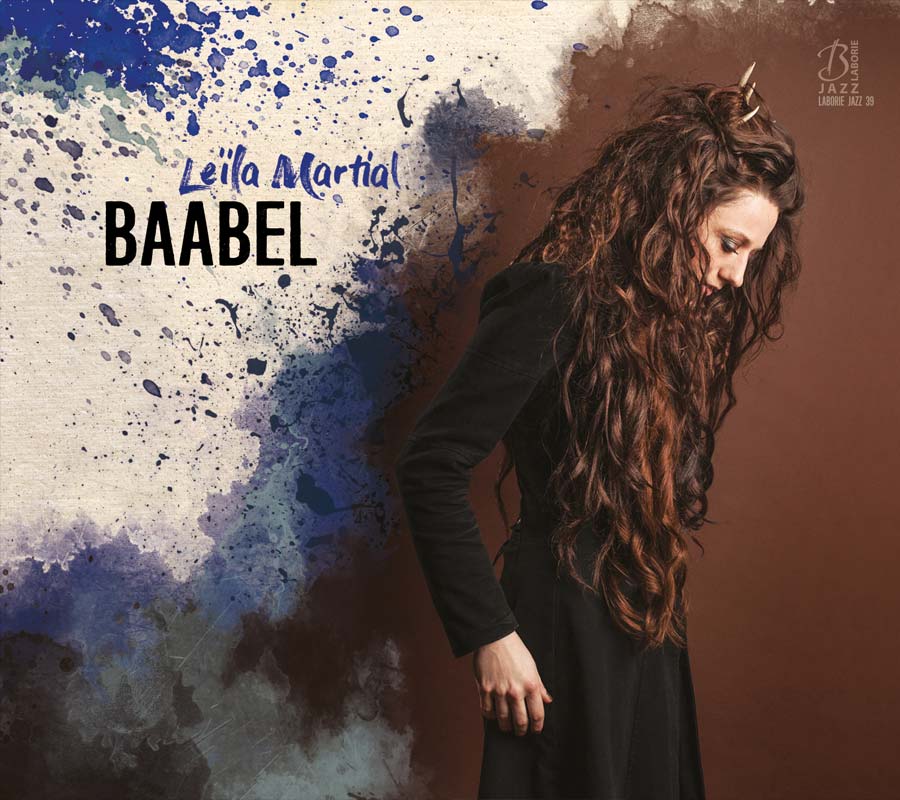 Release : september 30, 2016
« Baabel », the second album of Leïla Martial as the leader with a whole new quartet, the "Baabox", along with Eric Perez (drums), her alter ego, Pierre Tereygeol (guitar), Emile Parisien (saxophone), as a precious guest.
We encounter on "Baabel" jazz landscapes enfolded with electronic effects, rock flights of dynamic structures and some delicate pop moments in which Leïla Martial recovers the use of common words during several songs, which are more peaceful.
Genuine safe of musical treasures, "Baabel" owes also its richness to the talents of the personalities which compose it; by combining easily Pierre Tereygeol's feverish guitar solos, Eric Perez's changing rhythms into controlled waterfalls and the strange or delightful lines of Emile Parisien's possessed saxophone.
The quartet delivers then an audacious album, capable of the most subtle and unexpected twists, switching without trembling from an urgent madness to this soothing serenity into which the listener slides without expecting it.
In the sources of emotions, Leïla Martial is a true link between the musicians.
Her voice inhabits "Baabel" like a playful spirit of a thousand faces, never really where we expect her but carrier of a singular beauty which owes everything to the diversity of assumed influences.
TRACKLIST
1. Prelude (0'34)
2. Ombilic (6'34)
3. Baabel I (5'14)
4. Baabel II (5'31)
5. Interlude (0'49)
6. Hear (5'25)
7. Le chemin le plus court (4'50)
8. Limbes (3'25)
9. Chiaroscuro (3'59)
10. Les rivages d'Ondine (5'29)
11. Je bêle donc je suis (1'41)
12. Oh papa (4'29)
13. Smile (8'10)
TOTAL TIME :
MUSICIANS
Leïla Martial : Vocals, keyboard
Pierre Tereygeol : Guitars, vocals
Eric Perez : Batterie, human bass, percussions, machines
Guest Emile Parisien : Soprano saxophone
CREDITS
P&C Leïla Martial
Under exclusive license to Laborie Jazz
Recorded at Studio Lakanal
Mixed by Boris Darley at Holy Oak Studio
Mastered by Pierre Vandewaeterat Studio Lakanal
Photos by Sylvain Gripoix
Artwork / Design by Valentina de Mattia
Booking : Colore / Laurent Carrier
Public relations : I See Colors
Worldwide Digital Distribution by IDOL
Distribution by SOCADISC
AWARDS