ALBUMS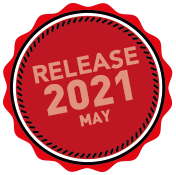 Release : may 14, 2021

I do not have the feeling of belonging to a music but to be inspired by all the musics in a constant need for "sound roaming". Whether scholarly, popular or traditional, this music feeds an artistic nomadism whose writing and improvisation are the common thread of these "conversations" that I like to share with the public.
Éric Séva
Encounter is the very essence of music, especially world music and jazz. It is from this that improvisation stems, a delicate art guided by absolute harmony.
Eric Séva was aware of this when he created this trio by bringing together Kevin Reveyrand and Jean-Luc Di Fraya. Many points unite the members of this formation: deep artistic roots, a nurturing musical land which has anchored in their body the passion for melodic and rhythmic conversations stemming from popular music, and a common gift for sharing, between them as with the public. An ideal meeting around jazz and world music.
From the first meeting, their affinities found themselves at the center of a magical combination to serve music made of original compositions. In his favorite formula, Eric finds himself surrounded by two exceptional musicians, at the crossroads of an acoustic and refined trio whose music flows naturally. This trio is obvious, playing, improvising, sharing, traveling ...
TRACKLIST
1. Les roots d'Alicante (8'24)
2. Luz de Port Coton (6'19)
3. Résonnances (7'26)
4. Le village d'Aoyha (5'25)
5. Green landscapes (4'46)
6. Reason and heart (3'43)
7. Canopée (6'22)
Total Time : 42'25
MUSICIANS
Eric Séva
- Saxophones, compositions
Kévin Reveyrand
- Bass, compositions
Jean-Luc Di Fraya
- Drums, cajon, percussions, vocals
CREDITS
Produced by Les Z'arts de Garonne
Under exclusive licence to Label Laborie Jazz
Recorded by Kevin Reveyrand at Studio KRP
Mixed by Kevin Reveyrand at Studio KRP
Mastered by Nicolas Baillard at Studio de la Buissonne
Photos by Gianni Soglia
Artwork / design by Thomas Grimaud
Worldwide Digital Distribution by IDOL
Distribution by Socadisc