ALBUMS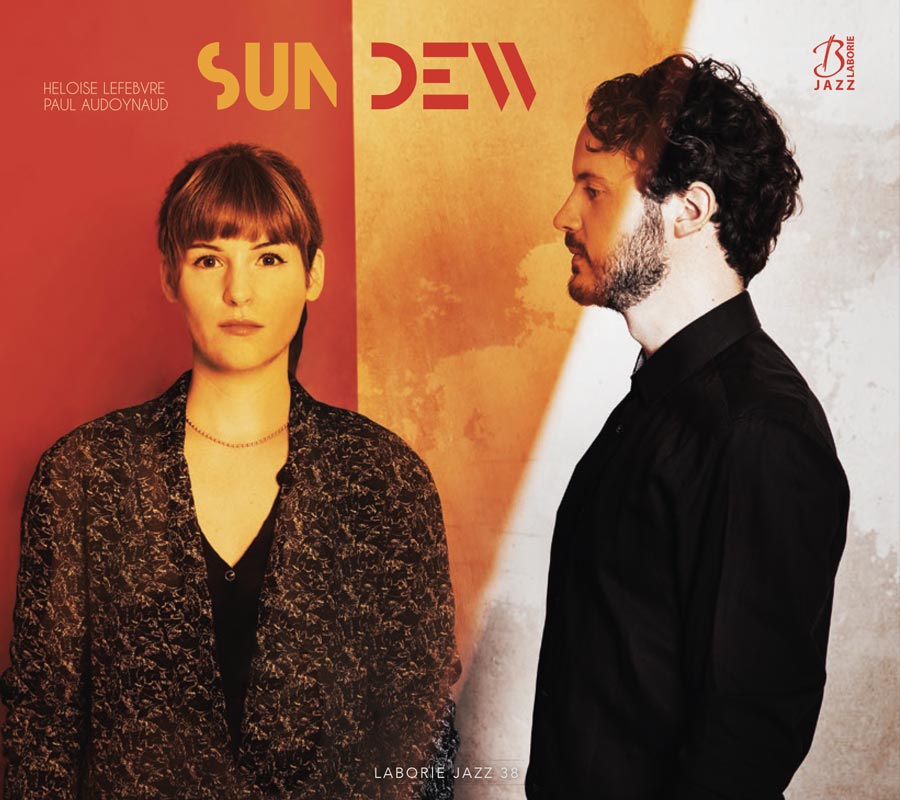 Release : may 12, 2017
Coming from the Berlin scene, Sun Dew is a sextet created on the initiative of Héloïse Lefebvre and Paul Audoynaud, both Berlin residents for the past five years.
This reveals a real desire to leave their country in order to discover, meet and exchange in the heart of a city which has been knowing for some years now a very strong cultural and musical bubbling.
With Sun Dew, the rhythmical base that gives a specific colour and a sound on the borders of Pop, Jazz and Classical music is one of a high quality, in the hands of Liron Yariv on cello, Paul Santner on double bass, Johannes Von Ballestrem on piano and Christian Tschuggnall on drums.
The scope of a sextet is always an inventive and creative issue, a difficult one... and here we share a wonderful overjoying alchemy that conveys the best that can come from the meeting of a young European generation, curious of everything and showing a first rank musical technique.
.
TRACKLIST
1. Le Penseur (4'40)
2. Méandres (7'38)
3. Black Stache (6'26)
4. Following Trees (5'47)
5. Insane Headache (6'09)
6. L'écho du Songe (6'33)
7. Tones from the Backwoods (4'59)
8. Clint (5'41)
9. Le Mexicain (8'07)
TOTAL TIME : 56'04
Héloïse Lefebvre plays / Fabien Gram Violin, made in 1987, signed by Yehudi Menuhin
MUSICIANS
Héloïse Lefebvre : Violin, Viola, Vocals
Paul Audoynaud : Guitars
Liron Yariv : Cello
Johannes Von Ballestrem : Piano, Fender Rhodes, Wurlitzer, Synths
Paul Santner : Double bass, Electric bass
Christian Tschuggnall : Drums, Percussion, Lap steel guitar
CREDITS
Produced by Laborie Jazz
Executive producer : Jean-Michel Leygonie
Recorded by Boris Darley at Studio Sextan
Mixed by Boris Darley at Holy Oak Studio
Mastered by Pierre Vandewaeter at Studio Lakanal
Photos (cover) by Dovile Sermokas
Photos (booklet) by Jean-Baptiste Millot
Artwork, Design by Martial Muller
Publishing by Métisse Music
Worldwide Digital Distribution by IDOL
Distribution by SOCADISC
AWARDS