ALBUMS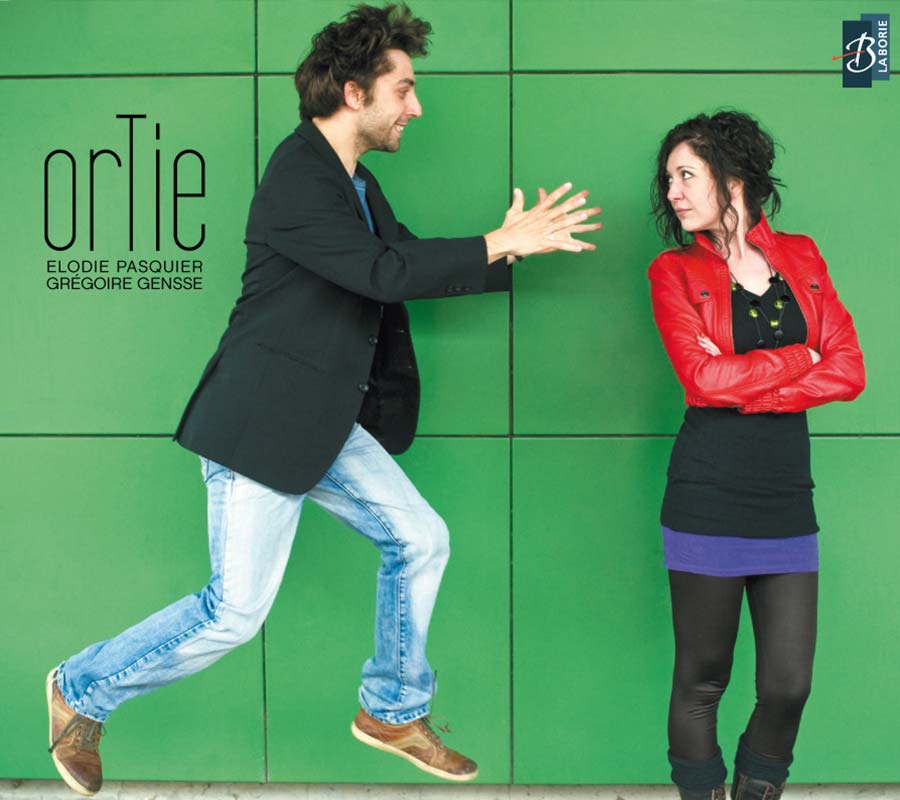 Artist:

orTie

Release:

2013

Ref.: LJ23
Release : september, 2013
Nettle stings, it itches, it can also heal. Besides, it is an excellent organic fertilizer to grow the desire for a free music.
The orTie duo, with clarinettist Elodie Pasquier and pianist Grégoire Gensse, has been awarded the 2012 Tremplin Jazz prize by the 15 jury members unanimously. Grégoire and Elodie write their music and play it. They write it like explorers draw a map on which known places are connected by the mysterious dots of improvisation.
They play it as they explore it. These two have got it all : the sound, the ideas, and on stage, an almost rock presence and energy.
OrTie: today's jazz!
TRACKLIST
1. Presque Rien (1'27)
2. Gatito (5'16)
3. Nebula (6'11)
4. Meteore (7'39)
5. Parashara (12'13)
6. Eliode (7'41)
7. C'est Rien, C'est La Fatigue (6'27)
8. Pour Ainsi Dire (1'23)
TOTAL TIME : 48'23
MUSICIANS
Elodie Pasquier : bass clarinet / Bb clarinet
Grégoire Gensse : piano / objects
CREDITS
Produced by Laborie Jazz
Executive producer : Jean-Michel Leygonie
Coproduction Rhinojazz(s) Festival – Ludovic Chazalon
Recorded by Philippe Abadie at Studio Laborie
Assistant : Nicolas Denis
Mixed / Mastered by Philippe Abadie
Photos by Jean-Baptiste Millot / www.jeanbaptistemillot.com
Artwork by Jean-Louis Duralek / www.howcanyounot.com
Worldwide Digital Distribution : Socadisc
AWARDS