ARTISTS
Arnault Cuisinier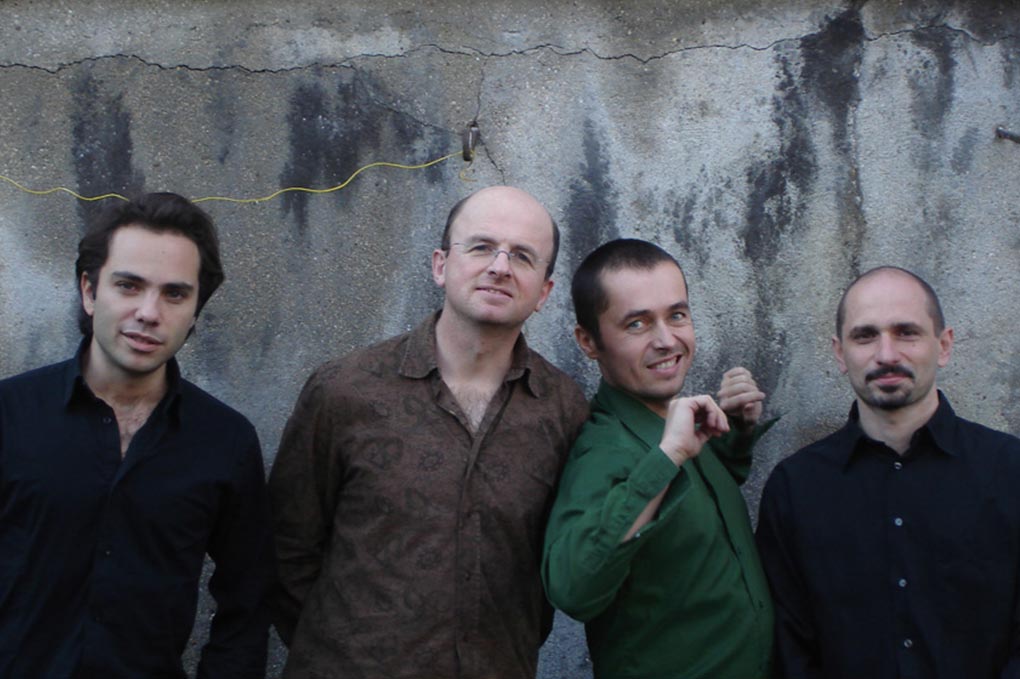 Arnault Cuisinier started studying the double bass in 1984. Owning a state diploma in 1991, he is admitted the same year at the CNSM of Paris in the classical double bass class (Frédéric Stochl's class) where he received the second prize in 1994, then in the jazz class (François Jeanneau's class) where he won the first prize in 1996. It is with Philippe Lemoine's band "Kassalit" that he gets the first prize for a band at the Defense competition in 1998. He is awarded the prize of the best soloist at the Tremplin of Jazz in Avignon in 1999. He studied jazz and improvisation with Dave Liebman, J.F. Jenny-Clark, Alain Savouret and Patrick Moutal. He played and recorded with the singer Claudia Solal for the album "My own Foolosophy" by the label Night and Day, with Eric Barret, François Jeanneau, Sylvain Kassap, Rick Margitza, Dave Liebman, Joel Harrison, Glenn Ferris, Joe Rosenberg, Mircea Tiberian, Manu Codjia, Denis Colin, Guillaume de Chassy, Jérôme Rateau, Yaron Herman…
He also played and recorded for several years with Benjamin Moussay's Trio (with Eric Echampard for drums). A first record entitled "Mobile" was released in 2002. They did many tours in the Eastern European countries and in Arabic countries. The second album "Swimming Pool" was released in May 2006 and received praises from the press such as "ffff" Télérama and CHOC Jazz Man… A new recorded was expected for 2009. Having eclectic experiences, he plays and sings in pop-rock bands such as Aribo (2 albums from Mozaïc records). He played in many international festivals: Banlieues Bleues and Luz Saint Sauveur (Kassalit 1998), Sons d'Hiver (Kassalit 1999), Parc Floral of Paris 2003, and in June 2006 with the Benjamin Moussay trio. With Edward Perraud and Bruno Wilhelm, he created in 2003 the trio "Mineral Paradoxe". He then had concerts for the festival in Chinon in June 2007 and in Assier in July 2007. The release of their first album was expected at the beginning of 2009.
It is also through playing double bass (and singing) that he played in the opera "Terra Australus" performed between May and July 2007 at the theatre Tambour Royal in Paris. His studies in classical singing with Glenn Chambers and Yves Sotin allowed him to work regularly with the professional choir of contemporary music led by "Soli Tutti" and "Musique Sacrée à Notre Dame". In January 2008, he created with the Soli Tutti the opera "Le bois Lacté" by F. Narboni at the Metz opera.
He joins the quintet of the violinist Frederic Norel with whom he recorded the CD "Dreamseekers" on the Melisse label (released in June 2009). He plays since 2008 in Denis Colin's "les Arpenteurs du son" with whom he recorded an album to be released at Nato (released in October 2009). It was at the beginning of 2008 that he created "Kitchen Music" composed of Guillaume de Chassy (piano), Jean-Charles Richard (saxophones) and Fabrice Moreau (drums).
An album with his own compositions was under preparation in summer 2009 on the label Laborie Jazz.
---
Albums