ARTISTS
Diederik Wissels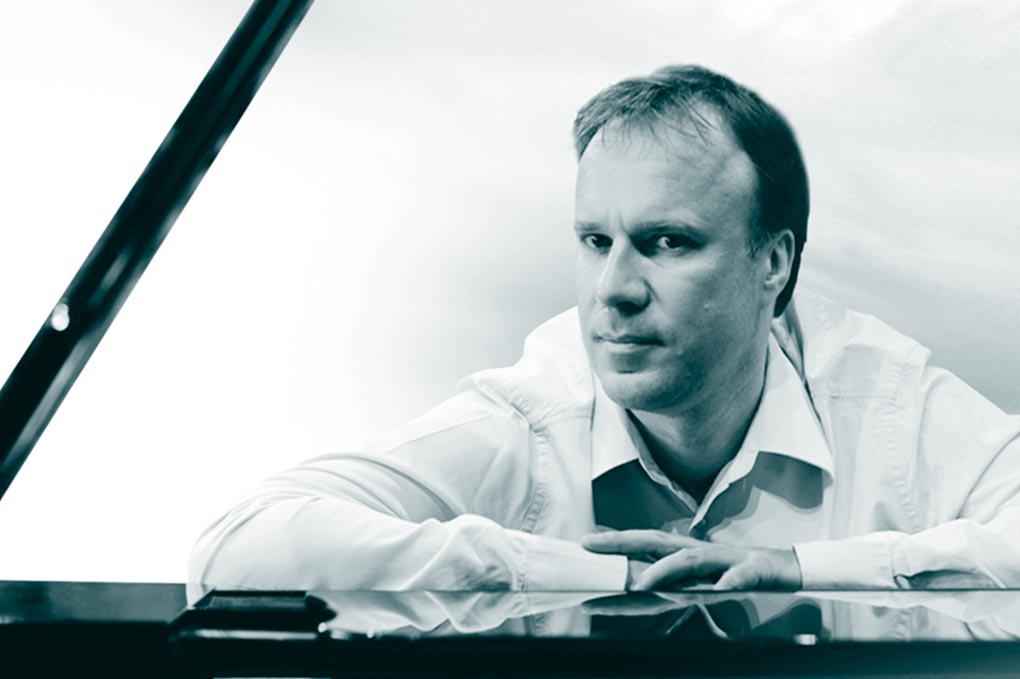 Pianist, composer and arranger, Diederik Wissels was born the 6th December 1960 in Rotterdam and lives since 1968 in Brussels. After musical studies at the "Berklee College of Music", he started a professional career accompanying some musicians such as Chet Baker, Joe Henderson, Toots Thielemans, Philippe Catherine to radio shows and concerts… Then, he met Larry Schneider and later Marc Ducret, Kenny Wheeler and Lena Willemark. In France, his "Hillock Songstress" received the Choc Jazzman of the year 94. On this matter, Marc Moulin wrote: "Diederik Wissels is one of these rare musicians who bring us away, away from our head – or far away inside. Attention and abandonment go together."
In 1992, he creates a duo with David Linx. The complicity and the talent of these two artists drove them on the jazz scene. In 1996, they released "Up Close", then in 1998 "Bandarkâh" on the Blue Label (Choc of the Choc Jazzman, Nomination for the Django d'Or). In 2001, the two companions, under the label Universal Jazz, released a new album called "Streams" with the saxophonist Bart Defoort. Then, under the label Harmonia Mundi with David Linx's quartet – Diederik Wissels released in 2003 the album "Time" which received the Choc of the Choc Jazzman. Selected by "Talent Jazz Adami 2004", the quartet played in Jazz à Vienne, at the Nice Jazz Festival, at the International Jazz Festival in Montréal and at Jazz à La Villette.
At the end of 2004, it was the birth of a new project for David Linx and Diederik Wissels. On the occasion of a concert at the Opera in Lyon, the band invited the singers Fay Claassen and Maria Pia De Vito and presented a new repertoire to the public. The welcoming following this representation encouraged them to go back to the studio; the album "One Heart, Three Voices" was released on the 26th September 2005 (e-motive Records / Nocturne) and received the Grand Prix from the Charles Cros Academy, the Adami Prize and the Prize of the European Musician from the Jazz Academy, as well as a very good response from the public.
In 2007, Diederick Wissels met the La Borie team and decided instantly to work his next project on piano solo. "Together" was released under the label E. Motive and received excellent chronicles in the specialised press. Thanks to this encounter, a strong friendship was born between them and the label Laborie Jazz wanted to record, expected in spring 2010, in response of this first project. Diederik Wissels is unique.
His music cannot be classified and knows how to capture a public beyond the jazz public.
---
Albums