ARTISTS
Laurent Robin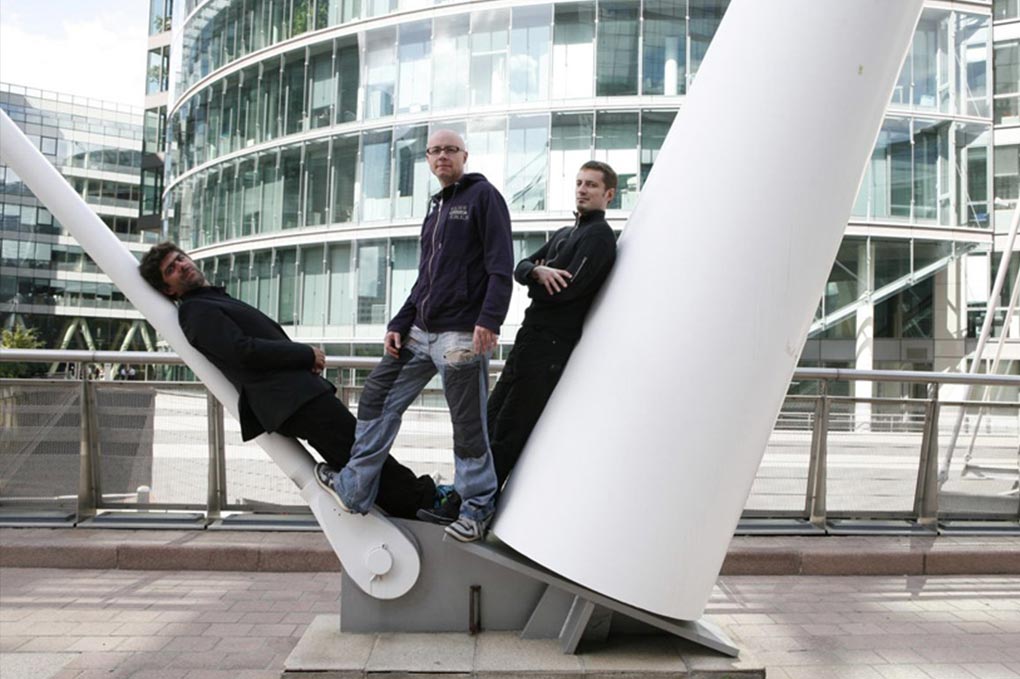 Born in Fontainebleau in 1967, he started his musical studies in the Conservatory of Fontainebleau, from the age of 13 until his 17. He passed a season at the CIM and won the award of Excellence from the Boursault School in 1986. Two years later, he is graduated "with Honours" for the PIT in Los Angeles. Back in France, he joined the François Lassus' band called "Tams Tams l'Europe" with André Ceccarelli, Paco Sery and other drummers. He replaced François Laizeau in the afro jazz band entitled DJOA and left for a tour in the Caribbean. His amazing energy and his talent led him to play in the most prestigious jazz festivals such as Montréal, Montreux, Nice, Vienne, Marciac notably along with the violinist Deborah Seffer and her quartet…
From 1995, this young drummer experienced rich meetings. He joined the Compagnie LUBAT and met Michel Portal and Louis Sclavis. He left for a tour in Europe and in Africa, which led to the realisation of a documentary broadcasted on Arte. A year later, Laurent met Arthur H, and started then a close musical collaboration. They recorded 5 albums and went on tours in France, in Africa, in Canada and in Japan.
In 1997, he is laureate for the "Jazz de la Défense" competition as a member of quartet composed of Pierrick Pédron, Vincent Artaud and Boris Blanchet. Laurent Robin put in with Sylvain Beuf's quartet and participated in the realisation of the album "Soul notes" before beginning a long collaboration with Michel Portal's quintet. He played then with Bojan Z, Flavio Boltro, Linley Marthe and François Moutin. Laurent Robin kept working in the studio and concerts abroad, with some artists like Matthieu Boogaerts, Helena Noguerra, Rhoda Scott, Stéphane Belmondo, or even Nguyên Lê, and accompanied the singer Anne Ducros on concert. The album "Wonderland" recorded with Stéphane Belmondo was known to be the best jazz album in 2004.
Laurent Robin worked for two years afterwards with Michel Jonasz. Then he played and recorded with Laurent de Wilde and Youn Sun Nah. He collaborated in parallel with André Manoukian on various musical projects. In 2008, Laurent and The Sky Riders Project recorded their album called "Ode to the Dooddoda" with Benjamin Moussay and Vincent Lafont. In addition of being a drummer, Laurent has composed 8 tracks of this album.

---
Albums