ARTISTS
Lisa Simone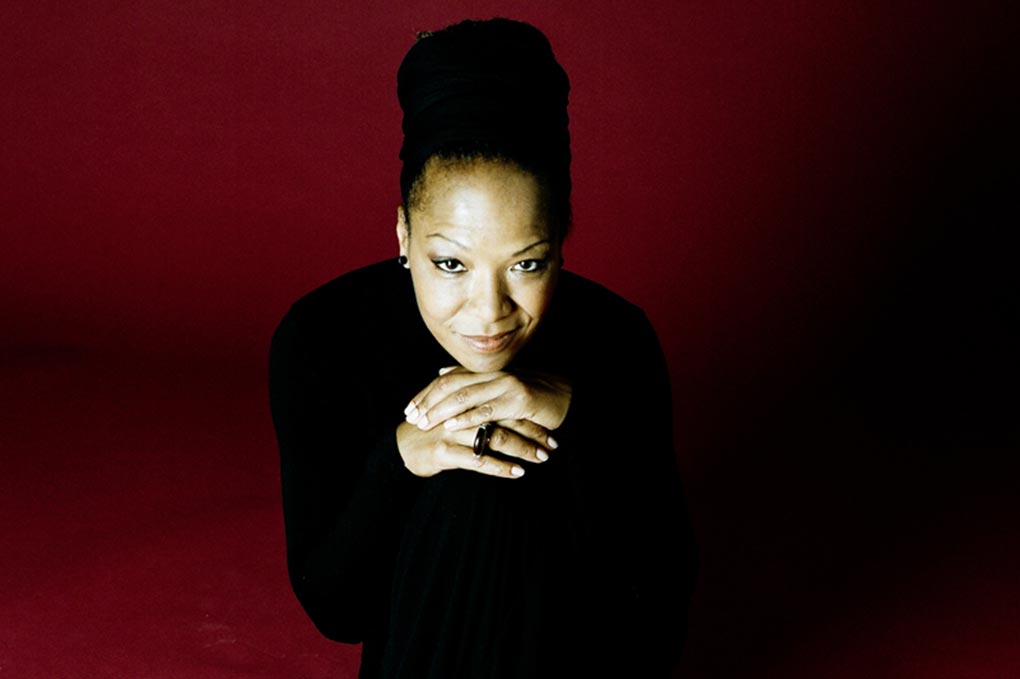 Singular and wonderful woman, born in the midst of critical times, the New Deal, social struggles and subdued to the reality of poverty and racial prejudice, Nina Simone perspired her music despite the initial painful rejection from the Curtis Institute of Philadelphia due to the colour of her skin. This enormous artist's life, made of cracks and fragility, sketched Lisa's destiny.
Songwriter-composer-performer, Lisa Simone is now releasing her first album, All is Well. The singer with the soft and radiant smile shares a story restrained by the shadow of her phoenix, a star mother, sad and rebellious. Eight of her original compositions had to wait for years to be even recorded, like Child in Me, written 20 years ago, and which summarises by itself the complexity of an existence and the sadness of lacking words. Subtly chosen covers coat the intention. More than a record, a documented intimacy and a quest. Nina searched for freedom her whole life, Lisa found it turning pain into hope and Reanna, her daughter, will experience it. To be released soon as a bonus is the duet Take me away, which Reanna wrote at the age of 12.
For a long time Lisa was not able to adjoin her first name to her stage name, painfully linked to a subdued youth. On a punctuated path and after gaining recognition by her peers in the US, Lisa fell in love with France, much like her mother in her time, while in Paris to perform at the Paris Jazz Festival. A remarkable performance. Before an audience of 2500 people, an authentic communion settled between them, between her and France. The amazement that occurred further to her visit at the Louvre Museum actualised her connexion to this country that was to become hers. In 2013, she settled in Provence once and for all, husband and kid in toe, into the house where Nina spent the end of her life, re-opening shutters that had been closed too long.
Lisa is releasing her first album on the French label Laborie Jazz. An album as bright as a lightning of endless possibilities under the watch of a protecting star that shines brighter than any other… The story of Simone hasn't yet concluded… All is well!
---
Albums