ARTISTS
Murat Öztürk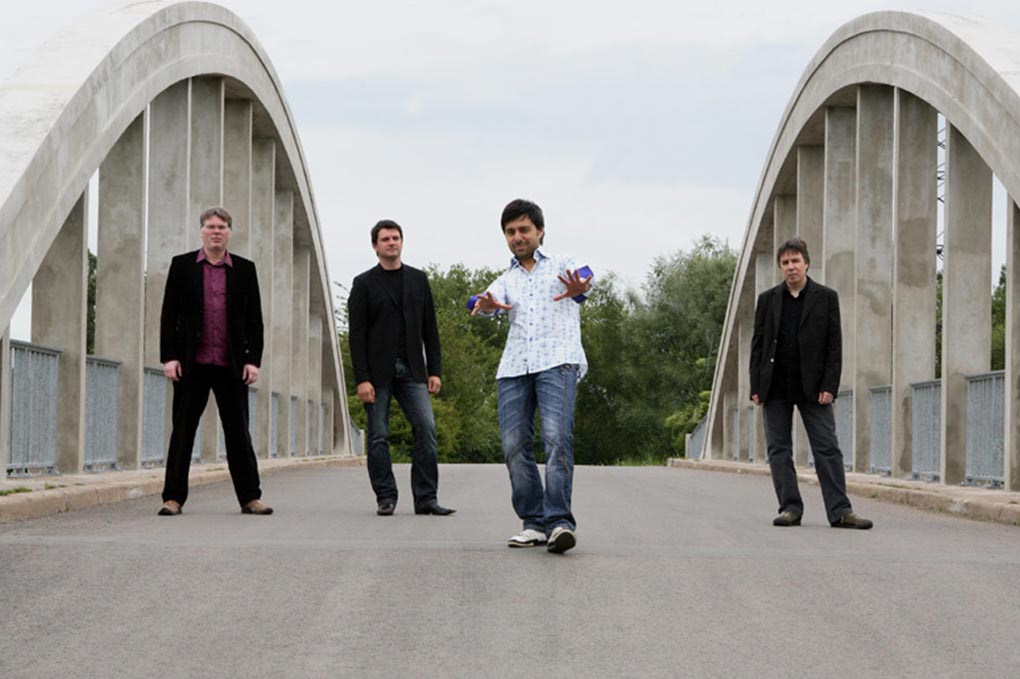 Born in 1973 in the Lorraine region from a Turkish father and an Italian mother, Murat Öztürk is deeply immersed in the European culture which brews for centuries the Occident and the Orient. From this cultural eclecticism, he has managed to pull out the very essence of it, picking up the rich influences. He began music as a perfect autodidact and his encounter with jazz (Bill Evan and Oscar Peterson's albums) is a true revelation.
At 19 years old, Murat decided to deepen his knowledge and continued his piano lessons at the Bill Evans Piano Academy in Paris. Encounters with other musicians (Bernard Maury, Claure Fischer, Michel Petrucciani) increased and the idea to create his trio emerged. In 2002, he released his first album "Soyle" in which we discover his own compositions…
In 2005, he produced "Candies" on his own label called Hermiola Music and the quality of proposed themes is remarkable, but auto production in the discography field leaves not enough room for reputation and his two albums, even with excellent critics, are left quite unnoticed in the world of jazz.
The encounter with the label Laborie Jazz in 2006 brought a new stimulation, a new momentum. It is time to allow a chance for this exceptional, humble, generous and soothing artist.
2009 was the year of his first collaboration with the album "Crossing my Bridge" whose release in November would certainly make known to the public a human without borders. A real harmonic sensitivity, a well-balanced record in which rhythm ruptures are never disturbing, there are successions of enchanting melodies and of more romantic tunes. Murat Öztürk music has acquired a profound dimension, more centred on what is essential, without losing what makes him special: a tendency for economy, a taste for firm sounds, dense harmonies, and a primal and sophisticated way to approach the piano. Sensitivity, emotion, Murat offers his story, his stories, charms by his way of playing and his complicity with Gautier Laurent, the double bass player, and with Olivier Strauch, the drummer, the classical formula for a trio in jazz but which effects never deceive the listener. To discover it privately.

---
Albums