ARTISTS
Shai Maestro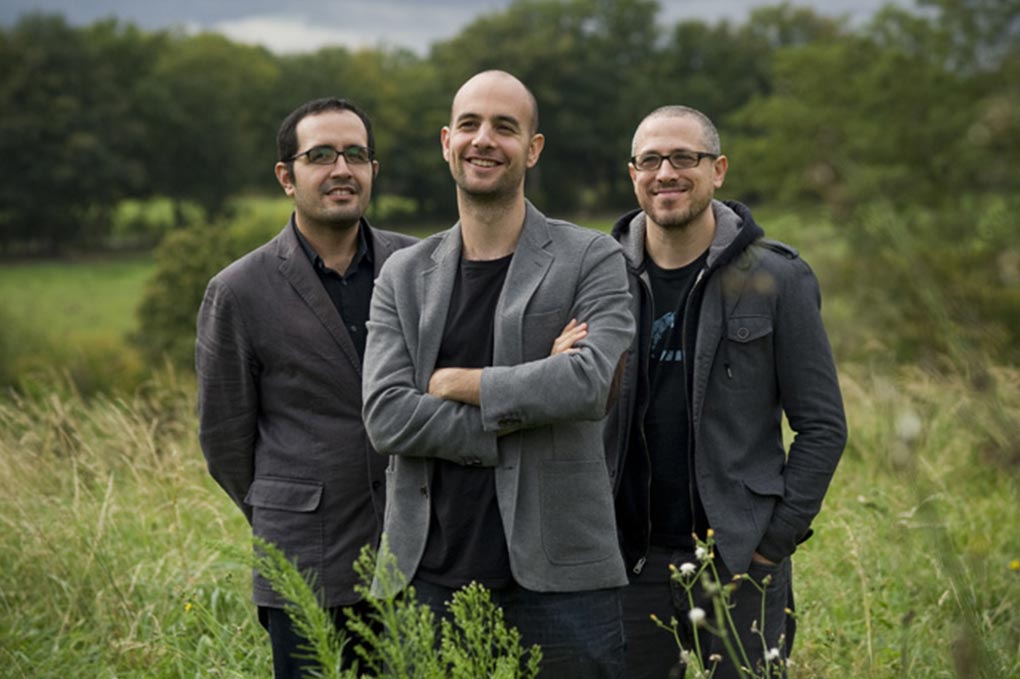 The pianist Shai Maestro was born in Israel on February 5th 1987. He began playing classical piano at the age of 5. His first exposure to jazz music was at the age of 8, listening to Oscar Peterson's "Gershwin Songbook". He was later accepted to the Thelma – Yellin High School of Performing Arts in Givataim where he completed his studies with honours.
While taking extended literature classes, Shai was one of the few students combining a major in the jazz and classical departments along with his regular studies.
Shai Maestro studied jazz piano and RTC (Real Time Composition) with Opher Brayer for two years and classical piano with Professor Benjamin Oren of the Music Academy in Jerusalem. In the years 2004-2010, he won scholarships from the America-Israel Cultural Fund for jazz piano. He also won the national jazz ensembles competition "Jazz Signs" twice (2002 and 2003).
He currently resides in New York where he is gaining recognition from his peers and the media, and is performing regularly with the best jazz artists. Shai Maestro played with well-known international musicians such as Jimmy Green, Jorge Rossy, Myron Walden, Ari Hoenig, Gilad Hekselman, Jonathan Blake, Harish Rhagavan, Mark Giuliana, Edouard Perez, or even Anthony Hart.
From 2006 to 2010, Shai Maestro has been touring with the world known bass player Avishai Cohen. Several shows were recorded by the Mezzo canal and were broadcasted regularly across Europe. He appears on 3 productions of Avishai Cohen: «Gently Disturbed» (2008) / «Aurora» (2009) and «Seven seas » (2011) both recorded for EMI Records Blue Note.
2012 represents the willing and determination to take in his hands his own future and to make his compositions known. The release of his first namesake album comes to be one of the selling in France and in Europe. Shai Maestro offers us an album illustrating a rich and an enthusiastic universe. A deep work in which emotion remains the central translator of all the album's tracks. Surrounded, tight-knit with Jorge Roeder and Ziv Ravitz, Shai Maestro reveals himself at each concert extremely astonishing and generous on stage, grouping a public that keeps growing and ready to share a pure moment of happiness.From 2012 to 2013, this group has played over one hundred times at festivals such as Nice, Marciac, La Villette… and crossed more than 25 countries.

2013 is the year of his second album called "The Road to Ithaca" on the label Laborie Jazz. Shai Maestro defines his album as: "The Road to Ithaca, the title of my new album, refers to a poem by Constantin Cavafy, a Greek author, and is inspired by Homer's The Odyssey. After the Trojan War, Ulysses came back to Ithaca. During his travel, he sees several times the city from the deck of the ship, but every time when he thinks he gets closer, it disappears. The journey is long and Ulysses has the greatest difficulties to reach Ithaca, his initial goal. My father handed me this book before I left for my very first tour. It was his way to tell me that life is a long journey, and that rather than setting oneself a destination, an ambition, the most important thing is the richness of the journey."
This album confirms all Shai Maestro's qualities, such as creativity, generosity, sensitivity... many attributes which promise a great future for a musician and a human being who is so endearing.
MANAGEMENT / BOOKING

Loop Productions
86-88 rue du Point du Jour
92100 Boulogne-Billancourt – France
Tél.: +33 (0)1 46 21 08 37
www.looproductions.com
---
Albums