ALBUMS
Between Nothingness and Infinity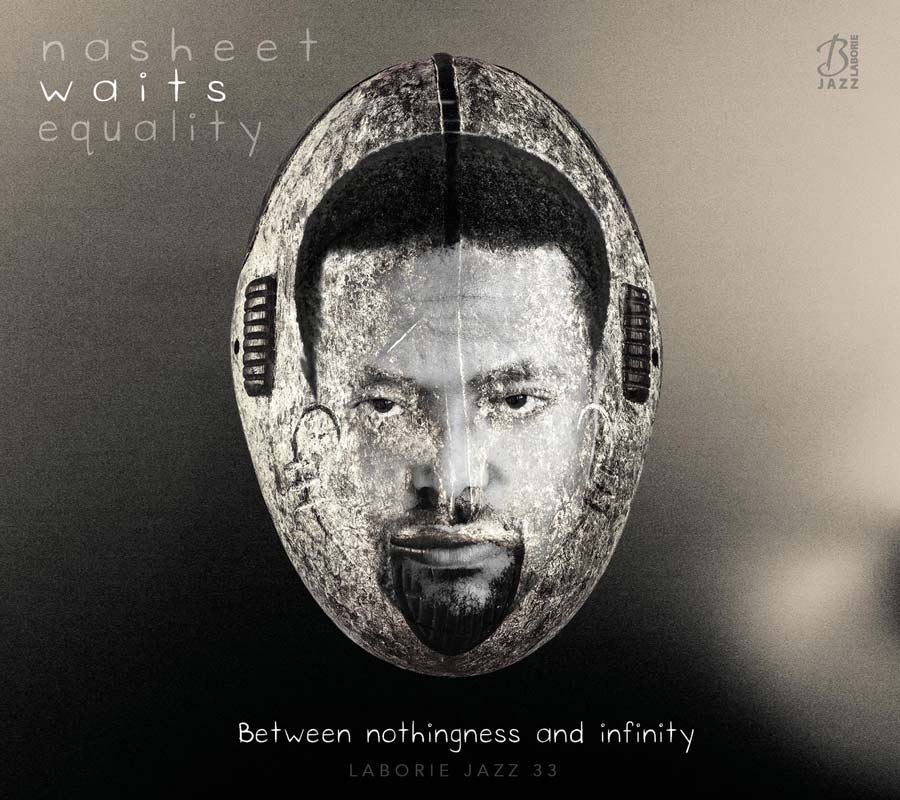 Release : november 4, 2016
One of the most influent drummers of today's jazz, Nasheet Waits is part of the evolution of a full, subtle and fiery drum playing, well beyond the traditional codes of accompaniement. He feeds the flow of music with a playing based on a complex use of polyrythm, a quite peculiar approach of the instrument that paves the way for a freer and more genuine expression, a contagious music revealing a deep attachment to the roots of jazz, to its creators and composers.
Nasheet Waits Equality had its auspicious origin with a tour in Italy the spring of 2007. The quartet featured Logan Richardson on alto and soprano saxophones, and Jason Moran and Tarus Mateen, Waits' colleagues in Moran's Bandwagon. "Between nothingness and infinity" went on to record its first offering, "Alive At MPI" in 2009 for Fresh Sound Records. "Between nothingness and infinity" also has featured virtuoso pianists Stanley Cowell, and James Hurt during several tours of Europe from 2007-2013.
Waits has recorded and toured extensively in Africa, Europe, Japan, Canada, South America and the United States. Amidst his performing, recording and touring activity, Nasheet teaches private lessons, stressing his personal approach to the drums and music.
True to his personal philosophy of the necessity to balance Tradition and Modernism, Waits collaborates and performs regularly with musical cohorts, contemporaries, and masters. Nasheet is dedicated to exploring his role and creative path in music.

TRACKLIST
1. Korean Bounce (10'20)
2. Story Line (8'05)
3. Between Nothingness and Infinity (4'54)
4. Snake Hip Waltz (5'43)
5. Unity (7'16)
6. Kush (6'14)
7. Koko (7'32)
8. Hesitation (8'14)
9. Unity Bonus Track* (2'17)
TOTAL TIME : 60'41
MUSICIANS
Nasheet Waits : Drums
Mark Helias : Double bass
Darius Jones : Saxophone
Aruan Ortiz : Piano
CREDITS
Produced by Laborie Jazz
Executive producer : Jean-Michel Leygonie
Recorded by Boris Darley at Studio Laborie
Assistant : Fabien Lambré
Mixed by Boris Darley at Holy Oak Studio
Mastered by Pierre Vandewaeterat Studio Lakanal
Photos cover & back by Emra Islek
Photos by Lucie Sassiat
Artwork / Design by Martial Muller
Booking International : 3D Family
Worldwide Digital Distribution by IDOL
Distribution by SOCADISC