ALBUMS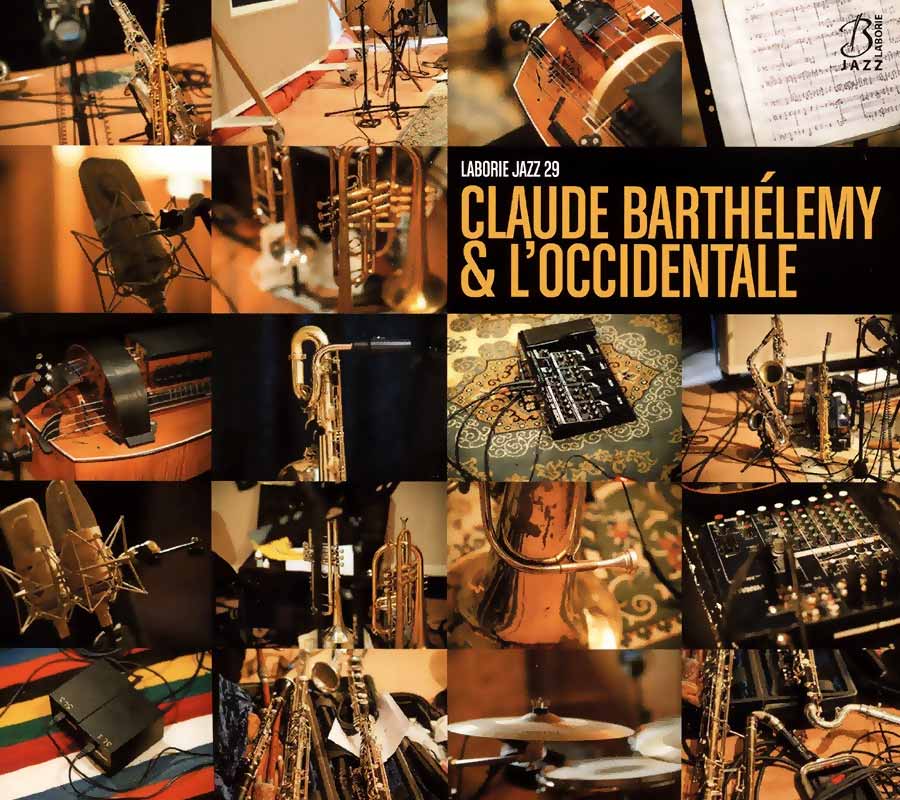 Artist:

Claude Barthélémy

Release:

2015

Ref.: LJ29
Note: Non disponible / Unavailable
Release : march, 2015
A typhoon pushes « L'Occidentale » into an incredible adventure.
This hurricane is called Claude Barthélemy, an immense musician, a cousin of Hendrix and Zappa, a magnificent crank, an amazingly gifted composer and orchestrator. He increases the dynamics of the L'Occidentale orchestra, electrifies the bagpipes and the brass instruments, makes a joyful mess that has the grace to hide his sophisticated knowledge under a playful mood. A creative and joyful madness, this is the promise kept by this new opus.
Claude Barthélemy, a composer of genius, L'Occidentale, an essential orchestra.
TRACKLIST
1. K-Line (3'54)
2. Ondulation (1'10)
3. Gavotte Out Out (3'22)
4. Bar Tolmeï (3'43)
5. Courbure (3'00)
6. Dis-moi où (4'24)
7. Corvisart (4'50)
8. Ker Ouagadou (5'06)
9. A La Campagne Florès (6'04)
10. Avec Titre (3'46)
11. Courbure Bis (0'56)
12. J'en Ai Marre De Vous (5'30)
13. Le Pont Du Scorff (3'02)
14. Helicoquelicoptère (4'10)
15. Petite Princesse (3'54)
TOTAL TIME : 56'59
MUSICIANS
Claude Barthélémy : guitar, oud, compositions, arrangements
Fred Pouget : musical direction, compositions, clarinets, pipe
Maurice Fary : drums
Claude Barrault : trumpet, bugle
Gilles Chabenat : electro-acoustic hurdy-gurdy
Anne Colas : flute
Anthony Masselin : bagpipe, ulleanpipe
Stéphane Pelletier : baryton saxophone
Christophe Renaud : tuba
Guillaume Schmidt : saxophones
CREDITS
Produced by Laborie Jazz
Executive producer : Jean-Michel Leygonie
Recorded by Philippe Abadie at Studio Laborie
Mixed by Philippe Abadie, Fred Pouget, Claude Barthélémy
Mastered by Philippe Abadie
Photos by Jean-Baptiste Millot / jeanbaptistemillot.com
Artwork by Jean-Louis Duralek / howcanyounot.com
Worldwide Digital Distribution : Idol
Distribution : Socadisc
AWARDS