ARTISTS
Claude Barthélémy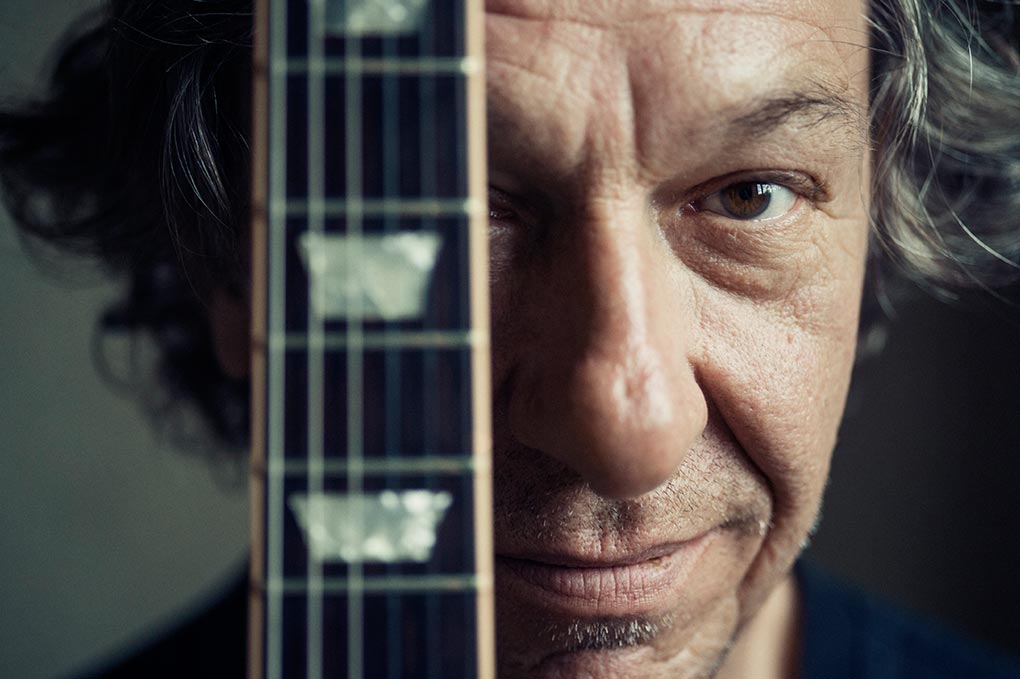 Guitarist, oud player, composer (and mathematician), Claude Barthélémy is major artist of the French music scene who has never stopped multiplying experiences in every artistic spheres since his debut in 1978 with Michel Portal.
Jazz, contemporary music, songs, dancing, theatre, creating events, no fields of the musical expression skip Claude Barthélémy's creative bulimia, his eclectic discography is a proof of it. If his artistic history leads to a predilection for the work with an orchestra (from a trio to a big band, and getting into a symphonic orchestra meanwhile), he embraces also more intimate and contemplative expressions of the oud, an instrument with which he has deep ties for more than 20 years.

Claude Barthélémy has directed twice the National Orchestra of Jazz: from 1989 to 1991 and from 2002 to 2005.
"Claude Barthélémy's career is both twisting and straight, geometrically more Riemannian than Euclidian, it is random but programmed. His references are no gimmicks: Barthélémy, Bartok rock, geometric place of suburbs, was born in Saint-Denis, settled in Chaigny, has stirred every garages, ram shackled several mirages, took many turns and deepen his math studies which he had never given up. He still reads a lot of it, thinks about it, bases upon it. Fortunately there are still some guys on this planet capable of conciliating (or move off) a theorist and a poet (and vice versa). They save us. They avoid us. Their violence brings back to the serenity of their path. They have found the way and they do not pretend that it is easy. The interest for complexity, his mixture of colourful science, of writing and of everything, this blend is what matters, what surprises, what moves for Barthélémy. Barthélémy, fellow traveller of French jazz, cruiser of ocean-going with the neighbour composers (Globokar, Aperghis, Bachir), former director of the National Orchestra of Jazz for which he kept a rather unreasonable project, is without a doubt the most skilful improviser in the last two decades. Yet, it is his charm, he cannot help it, he never stands still. Him who has enough music in him to rave for hours, he looks at each intervention his rule, his catastrophe…"
Francis Marmande.
---
Albums