ALBUMS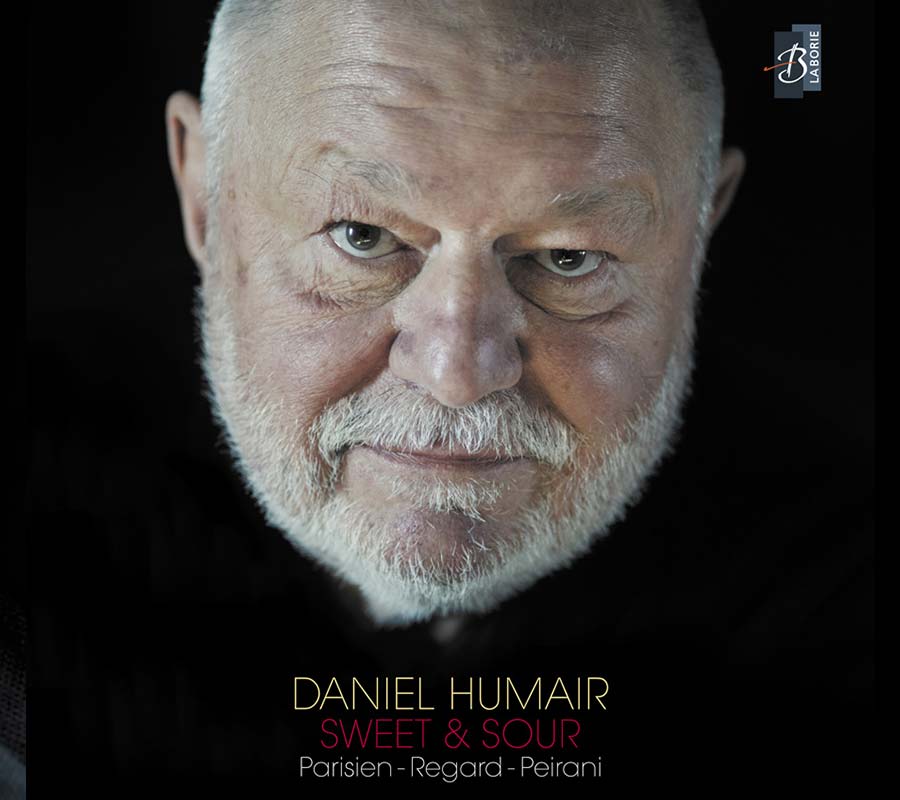 Release : september, 2012
It has been some years that I last organized concerts with and around Daniel Humair. I have always been enthusiastic about the career and the commitment of this artist who made a name for himself in Europe, as well as on the international level. And it is due to this musical commitment, but also because of his social interest, that Daniel Humair always carefully and deliberately chooses the people he works with and the formations he plays in.
The world of jazz has also contributed its part, since the encounters and the mutual listening makes the jazz scene a huge talent show, which not seldom results in the creation of new formations. Daniel Humair, in his role as a bandleader, has always attached great attention to steadily revitalizing his music, which he did most of the time through his encounters with young musicians.
That is how the new project Sweet & Sour came into existence, where he is surrounded by three virtuous instrumentalists, amongst them the very talented Emile Parisien. This new formation is just like a further rejuvenation cure for Daniel Humair, a remarkable new musical undertaking, presumably one of the most pertinent in Europe currently.
TRACKLIST
1. A unicorn in captivity (5'56)
2. Ground zero (5'22)
3. Care 4 (6'17)
4. 7A3 (5'14)
5. T2T3 (3'09)
6. Oppression (3'29)
7. Shubertauster (6'12)
8. Debsh (7'04)
9. Ground one (4'53)
10. Road to perdition (6'37)
TOTAL TIME : 54'13
MUSICIANS
Daniel Humair : Drums
Vincent Peirani : Accordion
Emile Parisien : Saxophones
Jérôme Regard : Double bass
CREDITS
Produced by Laborie jazz
Executive producer : Jean-Michel Leygonie
Recorded by Nicolas Denis at Studio Laborie
Assistant : Clément Mettai
Mixed by Philippe Abadie, with Vincent Peirani, Jérôme Regard and Emile Parisien
Mastered by Philippe Abadie
Photos by Jean-Baptiste Millot / www.jeanbaptistemillot.com
Artwork by Jean-Louis Duralek / www.howcanyounot.com
Paintings by Daniel Humair
Management : Marion Piras / This email address is being protected from spambots. You need JavaScript enabled to view it.
Worldwide Digital Distribution : Idol
Publicist : Muriel Vandenbossche / This email address is being protected from spambots. You need JavaScript enabled to view it.
AWARDS