ARTISTS
Daniel Humair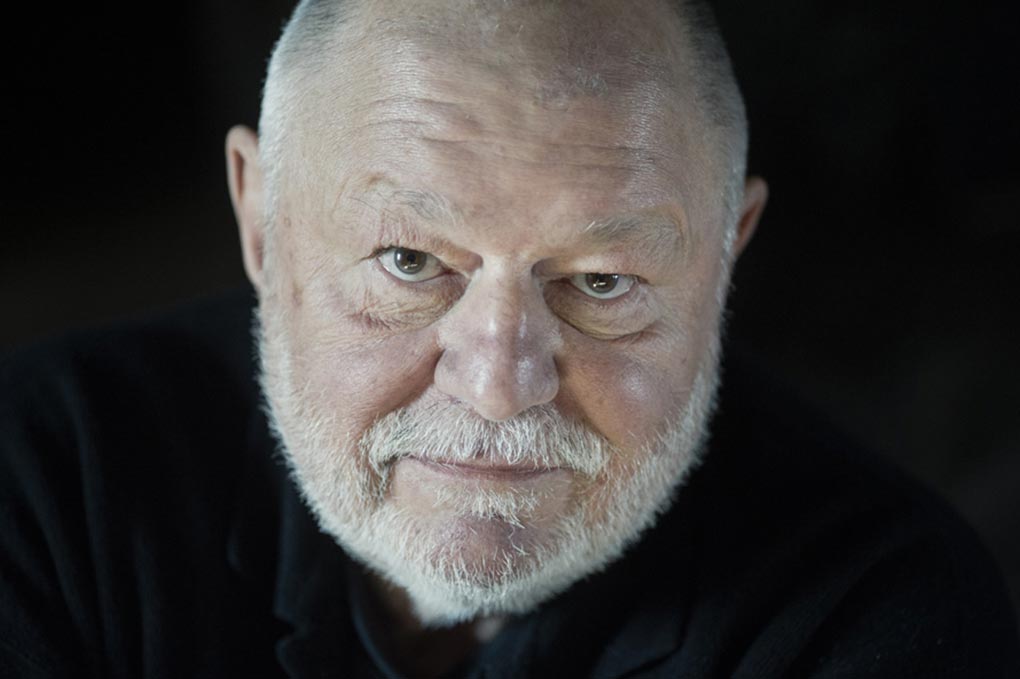 Daniel Humair had his first contact with the drum among a Genevans fanfare at the age of 7. From the age of 14, he got passionate about the New Orleans Jazz and was part of several amateurs' courses, then discovered quickly modern jazz and became a professional musician after winning the first prize in three categories for the amateur Festival of Zürich in 1955.
Afterwards, he spent several years in Switzerland, in Belgium, in Sweden and in Germany. Autodidact, he acquired among various trainings the essential profession on the perilous exercise of improvised music in a band. In 1958, he decided to get a chance in Paris – capital of European jazz and worked immediately with legendary artists such as Don Byas, Lucky Thompson, Kenny Dorham, Bud Powell, Oscar Petitford, Chet Baker or Eric Dolphy. In fact, it would be easier to quote musicians with whom Daniel Humair has not played with than played with because except Miles Davis or Sonny Rollins, he played with most jazzmen for the last three decades.
In 1959, Daniel Humair started a long collaboration with Martial Solal, played very often with Pierre Michelot, René Urtreger, Barney Wilen, Michel Hausser, Stéphane Grappelli in the famous Club Saint Germain and met all the great names of jazz passing by in Paris. In the 1960s, Daniel Humair created a trio with the violinist Jean-Luc Ponty and the organist Eddy Louiss. They recorded two albums at the Chameleon club, re-released recently. He accompanied the Swingle Singers for two years, then participated with Phil Woods' famous band: European Rhythm Machine. His activities on the international scene allowed him to have the "Drummer Deserving Wider Recognition" by the Down Beat International Critics Poll in 1970.
During several years, Daniel Humair played and recorded as a freelance with musicians like Jim Hall, Lee Konitz, Art Farmer, Joe Henderson, Dexter Gordon, Franco Ambrosetti, Georges Gruntz, Johnny Griffin, Herbie Mann, Anthony Braxton, Hampton Hakwes, etc., before creating a trio with François Jeanneau and Henri Texier. This band is considered as one of the catalysts of the French new jazz.
While continuing his career as a freelance, Daniel Humair formed as a coleader a trio with Joachim Kühn and Jean-François Jenny Clark which allowed him to develop fully his conception of modern drums and his activity as a composer. This trio constitutes now his main priority just as much as his collaboration with Michel Portal, Richard Galliano, Jerry Bergonzi and David Liebman.
Daniel Humair had the opportunity to play in main jazz festivals such as in Newport, Monterey, Paris, Berlin, Montreux, Chicago, Barcelone, Nice, Antibes, etc. In parallel of his musical career, Daniel Humair continued an intense activity as a painter. Having a tendency for abstract expressionism, his paintings are presented in several international galleries and can be seen in numerous public or private collections.
His interest for relations between visual arts and music allowed him to participate at the recording of numerous film music or television as a composer or a soloist.
He is also the author of an innovative drum book published by Leduc.
The graphic designs used in this book are the result of Daniel Humair's work for a decade as a teacher.
He is certainly one of the pioneers of modern jazz in Europe. He participates on the International Jazz scene since the end of the 50s and all these years dedicated to improvised music have earned him to be awarded officially with a nomination of Chevalier, then "Officier des Arts et des Lettres" by the French government, in 1986 and in 1992.
In 1987, he received the Grand Prix of Jazz awarded by the Sacem, the Prize Charlie Parker of l'Académie du Disque, and the Prize "In Honorem" of the Charles Cros Academy for his entire career. He was elected European Musician the same year by the Jazz Academy. In 2000, he won the Victoires de la Musique for the trio HUM.
In 2003, his album "Baby Boom", with the quintet composed of Christophe Monniot, Manu Codija, Matthieu Donarier and Sébastien Boisseau, received a lot of praises from the critics. In 2007, he recorded Tryptic with Jean-Paul Celea and François Couturier. In 2008, he worked again with Joachim Kühn and Tony Malaby to record "Full Contact" and in the same year his album "Baby Boom II", two opus of his quintet, is anew greeted by the critics.
In 2010, he recorded the album "Pas de dense" with Tony Malaby and Bruno Chevillon as well as the album "I will follow you" for the BEE Jazz label with Ben Monder and Jérôme Sabbagh, two other albums well appreciated by the critics and received several awards.
The year 2011 is represented by the encounter with the Label Laborie Jazz, but is actually the closeness between two friends that time had separated for several years. Summary of a career, explanation of the recent creation of the label, crossroads and dialogues on the Artist's place and on music in our world and in our current trend and mutual decision to present in a beautiful way their wishes and desires. This is done with the album "Sweet & Sour" in which Daniel Humair is younger and more creative than ever, moved up by a trio of musicians in full expansion. The scene transcends the album, the repertoire and the first concerts of this new quartet thus plays in the best concert rooms and on European festivals.
---
Albums