ALBUMS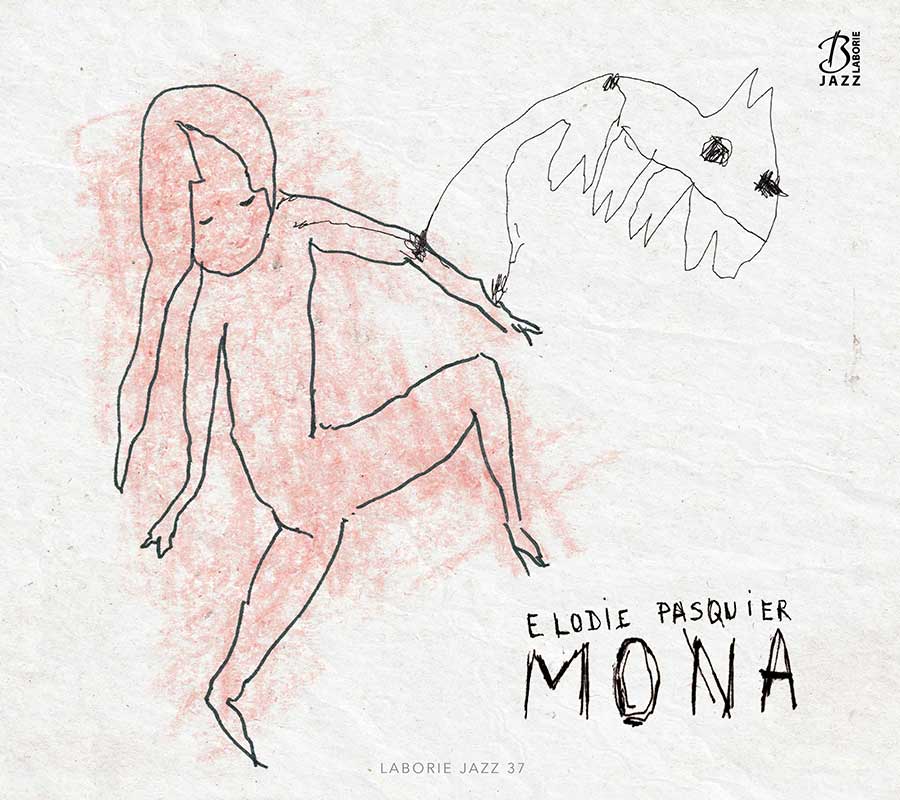 Release : september 8, 2017
How can a musical work have so much resonance in the expression of a soul, of such a deep personality? Even though élodie Pasquier presents and displays her personal universe, immediately identifiable from the first notes, her travel can also be ours with her joy, her tears, her cries... everything is there in a life course that has deepened over time and asserts today an immense talent.
"Mona" is not a 1st album, it is an evidence of time, of its sweetness, wrinkles, cracks, happiness, where everything begins, stops and starts again.
The quintet IS "Mona", a solid sound that evolves, moves, spreads and exults. A perfect harmony that has these so communicative and palpable freshness and sincerity.
.
TRACKLIST
1. Luz (8'39)
2. Like a melted cheese (6'55)
3. Like a summer sky (11'49)
4. Sexy (6'47)
5. Petit poney (5'51)
6. The little ducks of the night (6'10)
TOTAL TIME : 46'12
All compositions by Elodie Pasquier
MUSICIANS
Elodie Pasquier : Compositions, Clarinets (bass / Bb)
Fred Roudet : Trumpet, Bugle
Romain Dugelay : Saxophones (baryton / tenor)
Teun Verbruggen : Drums, Percussions, Effects
Hilmar Jensson : Guitars, Effects
CREDITS
Produced by Laborie Jazz
Executive producer : Jean-Michel Leygonie
Recorded by Boris Darley at Studio Sextan
Mixed by Boris Darley at Holy Oak Studio
Mastered by Pierre Vandewaeter at Studio Lakanal
Photos by Jean-Baptiste Millot
Illustrations by Juliette Zanon
Artwork, Design by Martial Muller
Worldwide Digital Distribution by IDOL
Distribution by SOCADISC
AWARDS