ALBUMS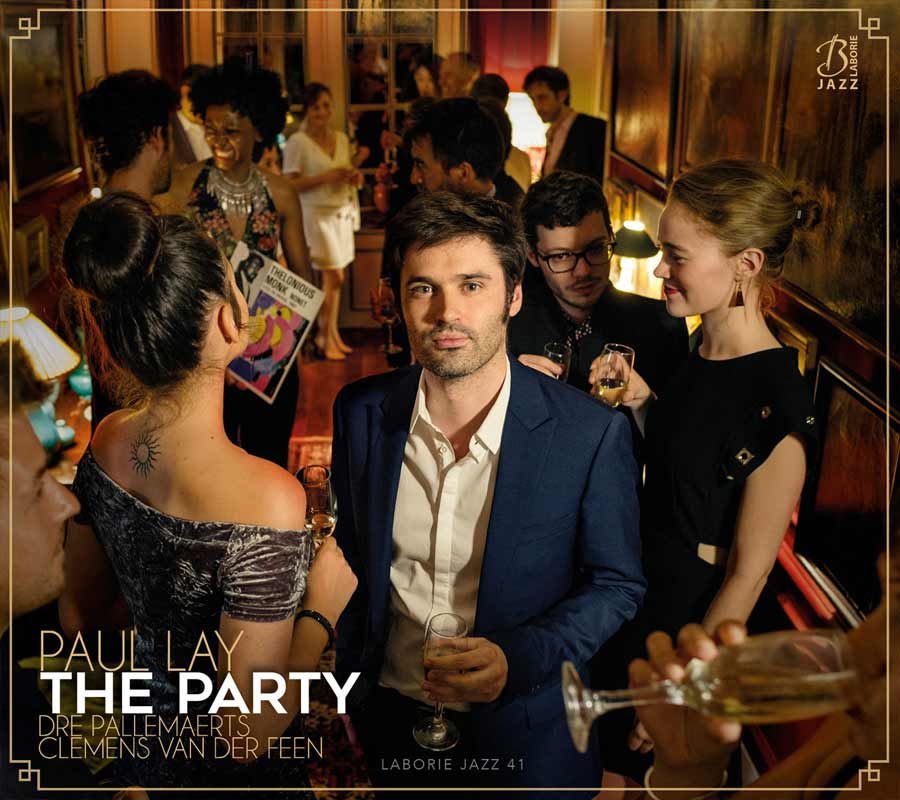 Artist:

Paul Lay

Release:

2017

Ref.: LJ41
Release : february 17, 2017
Following the « Mikado » album released in 2014, Paul wished to improve his composition work with Clemens Van Der Feen & Dré Pallemaerts.
A natural and powerful rhythmic section, subtle and delicate, still serving the emotion and the thrill. This trio has fun, you feel it, you hear it and this atmosphere dominates and illustrates Paul's beautifully elaborated point.
The recording may well reveal all these ingredients, but the stage magnifi es this group dynamic... Beware, very positive energy.
TRACKLIST
1 The party begins (5'36)
2 Valse rouge (4'26)
3 A letter (5'37)
4 Regards croisés (4'34)
5 À distance du tumulte (4'17)
6 Langueurs (5'43)
7 M. Birdy (3'02)
8 Dance for three (9'29)
9 Murmures (4'05)
10 Droodoo (5'37)
11 I fall in love too easily (3'50)
TOTAL TIME : 56'23
All compositions bt Paul Lay except (11) by Jule Styne
MUSICIANS
Paul Lay : Piano, compositions
Clemens Van Der Feen : Double bass
Dré Pallemaerts : Drums
CREDITS
Produced by Laborie Jazz
Executive producer : Jean-Michel Leygonie
Recorded by Boris Darley at Studio Sextan
Mixed by Boris Darley at Holy Oak Studio
Mastered by Pierre Vandewaeter at Studio Lakanal
Photos by Jean-Baptiste Millot
Artwork, Design by Martial Muller
Publishing by Métisse Music
Internationsl booking : Giant Steps - Pascal Pilorget
+ 33 (0) 180 488 321 / www.g-steps.com
Booking for classical events : Agence Diane du Saillant
+33 (0) 613 422 252 / www.agencedianedusaillant.com
Public relations : LIFAR communication & organisation
+33 (0) 680 465 722 / This email address is being protected from spambots. You need JavaScript enabled to view it.
Worldwide Digital Distribution by IDOL
Distribution by SOCADISC
AWARDS