ALBUMS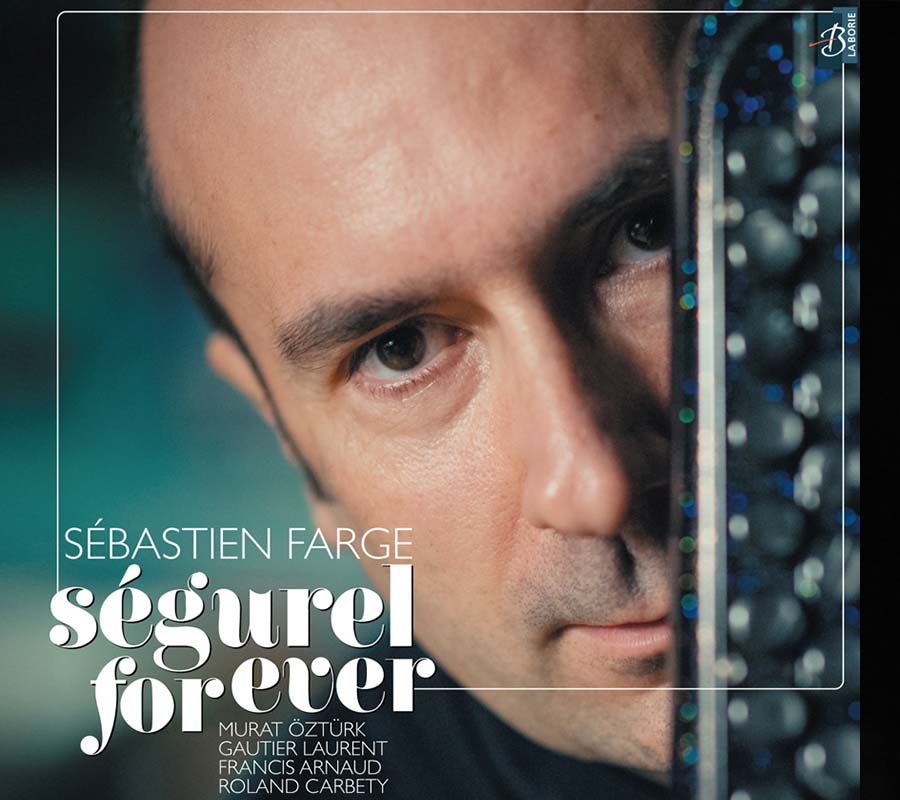 Release : august, 2014
« Attracted today by improvised musics, I grew up to the sound of the accordion of Jean Ségurel, who was born in my region and a legend of accordion music with his 9 million records sold around the world. It seemed natural to me to initiate a link between Jazz and Ségurel's Popular music and thus honour him in my own way.
It was a kind of challenge to rediscover his so melodically rich repertoire. A repertoire that has largely built my imaginary and made the musician that I am today. This fascinating repertoire has been a source of interesting discoveries and of emotions that have excited me and given me the urge to understand my musical roots and to pass them on to as many as possible.
This album reinterprets some major tracks of Jean Ségurel's works and is scattered with my own compositions. The deliberately atypical orchestral group against the aesthetics so peculiar to Ségurel was a real challenge! It was also an object of curiosity and impatience for the Ségurel family. Let's wager that the great project I have had the opportunity to carry out will meet the same enthusiasm as the one that has overjoyed me all along its working out. »
Sébastien FARGE.
TRACKLIST
1. Swing for you (2'30)
2. Un p'tit gars Corrézien (2'56)
3. Nocturne (6'11)
4. Oh Maria (4'33)
5. Voyage (2'22)
6. Waltz for you (2'52)
7. Retour aux champs (6'03)
8. Bol D'or (4'36)
9. Marie des Bruyères (6'45)
10. Une espagnole à St Flour (5'40)
11. Aria (3'00)
12. Bruyères Corréziennes (5'20)
TOTAL TIME : 52'48
MUSICIANS
Sébastien Farge : Accordion, arrangements, compositions
Murat Öztürk : Piano
Gautier Laurent : Double bass
Francis Arnaud : Drums
Roland Carbety « Mic Lee » : BeatBox
CREDITS
Produced by Laborie Jazz
Executive producer : Jean-Michel Leygonie
Recorded by Philippe Abadie at Studio Laborie
Assistant : Antonin Chabillan
Mixed & Mastered by Philippe Abadie
Photos by Jean-Baptiste Millot / www.jean-baptistemillot.com
Artwork by Jean-Louis Duralek / www.howcanyounot.com
Management & booking : Jean-Michel Leygonie / Laborie Jazz
Distribution : Socadisc
AWARDS
GRAND PRIX DU DISQUE GUS VISEUR 2015