ARTISTS
François & Louis Moutin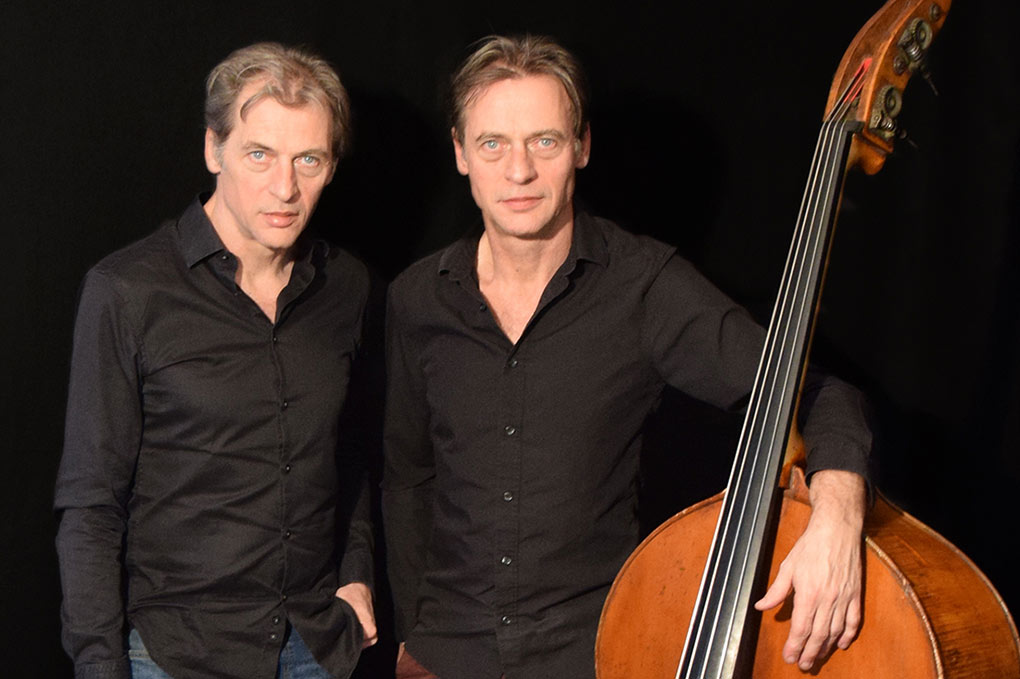 François Moutin and Louis Moutin, "the Moutin brothers", are twins, self-taught jazz musicians, respectively bassist and drummer. In the mid-1980s, at the end of scientific studies, they both chose to become a musician. Until the end of the 1990s, their career path is essentially careers. During this period, together or separately, they collaborate with multiple artists such as Martial Solal, Michel Portal, Antoine Herve, Jean-Michel Pilc, Michel Legrand and Jean-Marie Machado. It is also the period of the first meetings with Jean-Michel Leygonie and the first concerts with "Funambule" of Jean-Michel Pilc, "Father Songs" by Jean-Marie Machado, the Quartet of Christian Escoudé ...
A radical change took place in 2000 when they teamed up as co-leaders to propose projects interpreting their compositions. At that time, François lives in New York (it's still the case today), where he works diligently with many American artists such as Franck Wess, Jimmy Heath, Benny Powell, Mike Stern, Randy Brecker, Lew Soloff, Steve Kuhn, Billy Hart, Jeff Wat Watts, Ari Hoenig ... This geographical distance of the twins will be an asset: it is from both sides of the Atlantic that their projects will rotate and publish relentlessly.
The first of their projects is the Moutin Réunion Quartet, which, from 2000 to 2013, has published 5 albums and given more than 450 concerts in France, Germany and the United Kingdom, but also in the United States where the band has performed 22 tours. In 2013, they created a new group, the Moutin Factory Quintet. Today it is the main project of the Moutin brothers. Since its inception, the quintet has released two albums and given more than 120 concerts, mainly in France, Germany and the USA where the band has toured six times. "Mythical River" will be the 3rd album of the Moutin Factory Quintet.
Recognized for their qualities of instrumentalists and composers, for their generosity on stage, as well as for the complicity and creativity of the rhythms they form, the Moutin brothers arouse the enthusiasm of their audiences as well as that of the press.
MANAGEMENT / BOOKING
Oxyde
Louis Moutin
191 rue de Verdun - 94500 Champigny s/Marne
Tél. : +33 (0)6 81 66 42 37
This email address is being protected from spambots. You need JavaScript enabled to view it.
---
Albums