ARTISTS
Perrine Mansuy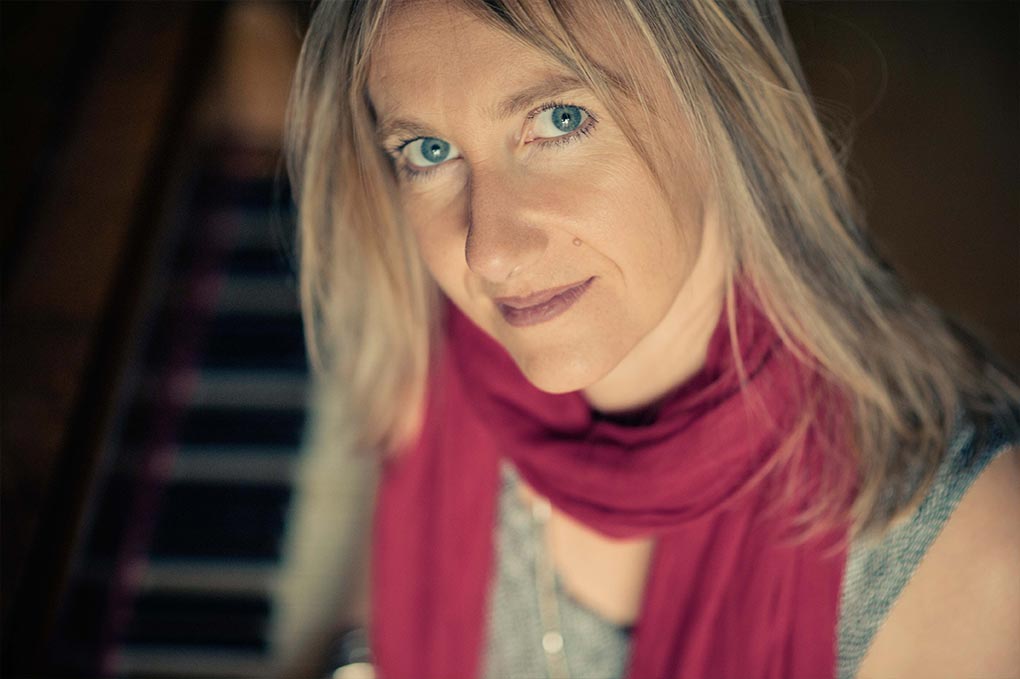 After receiving the First Prize in Philippe Renault's Jazz class at the Marseille Conservatory along with the Department Award, Perrine Mansuy records her first trio album in which she performs her own compositions : "Autour de la Lune" ("Around the Moon"), republished as "La Nuit" ("The Night") by the Sawano Workshops in Japan.
Shortly after, she forms the Maneggio Quartet that wins the Third Orchestra Prize at the Concours de Jazz in La Défense in 2000, and records a first CD in 2001. In 2002, she composes and performs "Le baiser des Louves", a contemporary dance show by the Yun Chane Company, and participates in numerous musical projects alongside Philippe Canovas ("Contres Favorables" CD, 2003), Christian Mariotto, Bernard Santacruz, Bernard Jean ("On both sides" CD, 2003), Isabelle Wolfman, Rémi Charmasson...
After a musical collaboration with singer Valérie Perez, the duo record "Verso", their first album. Their performance at the Crest Festival is a great success (Second Prize at the Vocal Contest), and many more concerts followed. In 2004 the duo becomes a trio with the arrival of Jean-Luc Difraya on percussions. Called "Délubies", the trio records the album "Le Voyage d'Alba". Contacted in January 2006 by producer Alan Douglas, the legendary partner of Eric Dolphy, Miles or Jimi Hendrix, she records two albums with François Cordas under the name "Le Duo", based on musics by Jacques Brel and Charles Aznavour ("Le Duo plays Jacques Brel", "Le Duo plays Charles Aznavour" Douglas Records / Spirale AD13- 2006). Alongside Eric Surménian on double bass and Joe Quitzké on drums, Perrine Mansuy records as a trio a highly personal album. This project, called "Mandragore & Noyau de pêche" is initiated by Jean-Paul Ricard and produced by the Ajmiseries Label in 2007.
In 2011 she signs on the LABORIE Jazz Label. Her first album, "Vertigo Songs", is recorded with Marion Rampal, Jean-Luc Difraya and Rémy Decrouy. The Press & Media welcome is excellent and "Vertigo Song" tours from 2012 and 2014 in numerous festivals and theatres. "Rainbow Shell" thus marks this 2nd recording milestone with the Laborie Label, a very significant turning point in Perrine Mansuy's career.
Since 2013, Perrine has also participated in numerous projects such as Rémi Charmasson's album "The Wind Cries Jimi"; she is also the pianist in the cover version of the famous "Escalator Over the Hill" by Carla and Paul Bley, a cover initiated by Bruno Toccane and Bernard Santacruz.

MANAGEMENT / BOOKING

Arts & Musiques en Provence
5 rue de Jemmapes - 13001 Marseille – France
Tél.: +33 (0)6 07 65 48 54
www.artsetmusiques.com
---
Albums