ARTISTS
Rouge
« Red is an ocean » Michel Pastoureau
Rouge, a gentle storm...
In the world of Rouge, three pigments are enough to destabilize the known colours and take us into a chromatic odyssey. Surrounded by Sylvain Didou (contrabass) and Boris Louvet (drums), the pianist Madeleine Cazenave unfolds her sound palette without ever getting tangled brushes. It contains her multicoloured influences, since there is something of Satie and Ravel in the classical and symbolist accents, and at the other end of the spectrum, the warm/cold shades of Tigran Hamasyan, E.S.T. or Gogo Penguin.
One of the great achievements of the trio is their unique way of weaving a melodic mesh in which they spread bass lines and capture the percussive fine hail. Starting from the compositions of Madeleine Cazenave, the three alchemists of Rouge seek together, until they complete the collective vibration.
Their first album Derrière les paupières evokes a stormy crossing, an ethereal and sensitive progression to an inner glade. With an apparent simplicity, the musicians create the conditions for immersion, contemplative and hypnotic, to better draw us into the heart of the mystery : one dives happily into the black velvet of Abysses, the rock melancholy of Brumaire via the exhilarating joy of Etincelles.
One comes out splashed with light, as if to better contemplate the slow rise of an enlightenment, behind one's now transparent eyelids, where the Rouge ocean glitters.
Valentine Losseau
ARTISTIC & DIFFUSION
Madeleine Cazenave
This email address is being protected from spambots. You need JavaScript enabled to view it.
+33 (0) 6 70 75 84 85
DIFFUSION (ROUGE)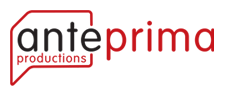 Anteprima Productions
10 place du Général Catroux – 75017 Paris
This email address is being protected from spambots. You need JavaScript enabled to view it.
+33 (0) 1 45 08 00 00
www.anteprimaproductions.com
ADMINISTRATION & PRODUCTION


Cristal Production
Céline Pouzet
2 Place de la Petite Sirène – BP 138 – 17005 La Rochelle
This email address is being protected from spambots. You need JavaScript enabled to view it.
+33 (0) 5 46 44 84 08
www.cristalprod.com
---
Albums