ARTISTS
Yaron Herman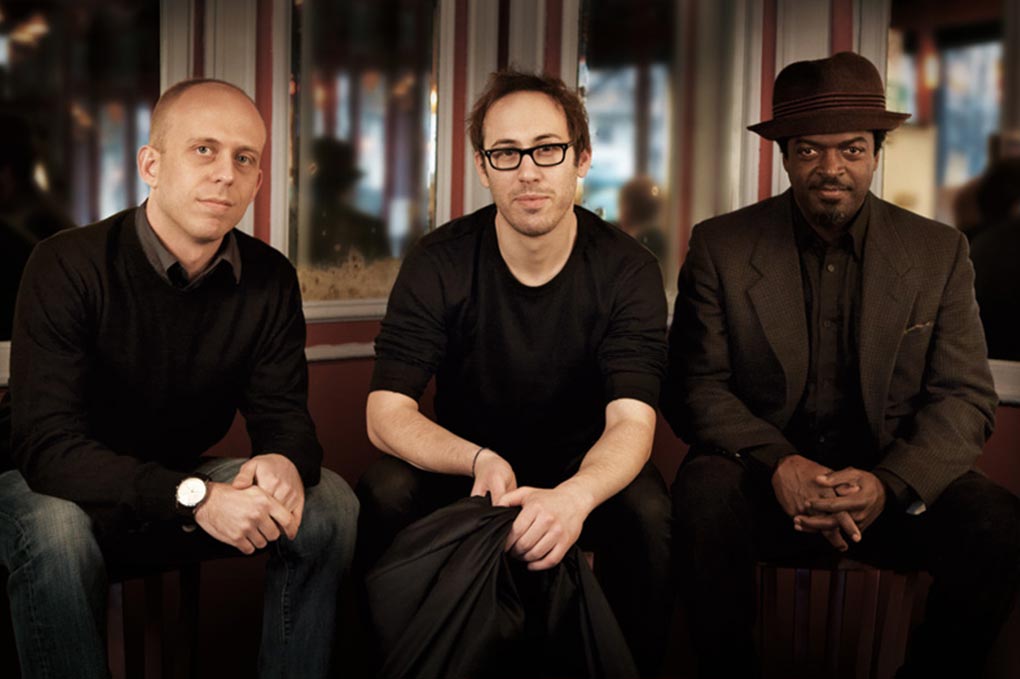 I've often been asked why I don't write any text in the booklets with my records. I think it stems from an intimate conviction that music doesn't need words to be presented or described. Music is in essence a subtle yet explosive mixture of intellectual rigour (composition, improvisation, complexity and form) and emotional depth (related to its expression). In the specific case of improvisation I would add the essential part played by physical gesture, as totally inseparable from the two previous elements, since it is the real-time physical accomplishment of an interior mental process. When we use words to describe this creative process, I always feel that we never manage to express things precisely. How can one describe an emotion or a sound with words? We could turn to poetry but music already possesses a poetry that transcends words. It is because of the limits of language that I have always preferred to let the music speak for itself.
What brings me to write to you now, therefore, is the desire to tell you the story behind this trio and the album you are holding. For two years now, I've had the pleasure of touring around the world with two exceptional musicians. I met Gerald Cleaver in New York where we briefly shared an apartment. We quickly discovered that we had the same approach to the creative process and I immediately felt that we would work well together both musically and on a more human level. I'd had a chance to admire his work, as a composer with different groups, and the really personal way he treats rhythm and sound. He is one of the most original and versatile drummers of today. He constantly strives to reach the essence of the music and gives it an extremely creative form which makes him an extraordinary musical partner, always surprising. I feel the same about Matt Brewer, whom I first came across in that virtual jungle "myspace". He was an incredible find! Matt has one of the finest double bass sounds that I have ever heard – it's immediately identifiable. His way of playing when he accompanies a soloist or during his own solos shows a unique treatment of melody and rhythm and reveals an unusual depth of construction and continuity. He is also an excellent composer as it will become apparent when you listen to "Joya" or "And the rain". From the very first time we played together I realised the potential of our trio. When we recorded "A Time for Everything" we hadn't yet performed together. Matt and Gerald had heard of each other but hadn't yet played together. We set off into unknown territory and were delighted with the result but at the same time we wondered how our music would develop after months on tour.
The year that followed allowed us to get to know each other better and as the tour progressed we felt that the music took on a different dimension and intensified with each concert – which were never the same. All three of us consider that the real essence of jazz is not: "playing it safe" but rather by going further into the music each time. This has allowed us to find our own universe and a personal sound. A quote by the Austrian Ludwig Wittgenstein suggests that "If we consider eternity not as infinite time but as the absence of time then he who lives in the present lives in eternity". The improviser's quest is particularly paradoxical since jazz and more especially improvisation is by definition a music of the present (composed and performed in real time) which aims to touch eternity. Each moment is unique and will never repeat itself which requires an acute level of awareness. The artist has to find the seeds of eternity which lay hidden in these fleeting moments. Sincerity becomes essential. Improvisation can allow us to experience those magical moments when time disappears and we contemplate something which is intimately linked with the present but which also touches infinity. Something eternal, perpetual, that in reality has always existed. The time outside fades away like in a journey and all that's left is the music. As Charlie Parker said: "Now's the time". It is this never-ending search we have been engaged in on this album.
I warned you that I expressed myself much better with the piano! I can only wish that wherever you are my music will enable you to share (be it only for an instant) what we feel when we play – the pleasure of the absence of time.
MANAGEMENT / BOOKING

In Vivo Agency
Boris Jourdain / Simon Chapuis
32 place aux Herbes - 30700 Uzès
Tél. : +33 (0)6 68 86 88 88
Tél. : +33 (0)6 35 30 46 42
www.invivo.agency
---
Albums