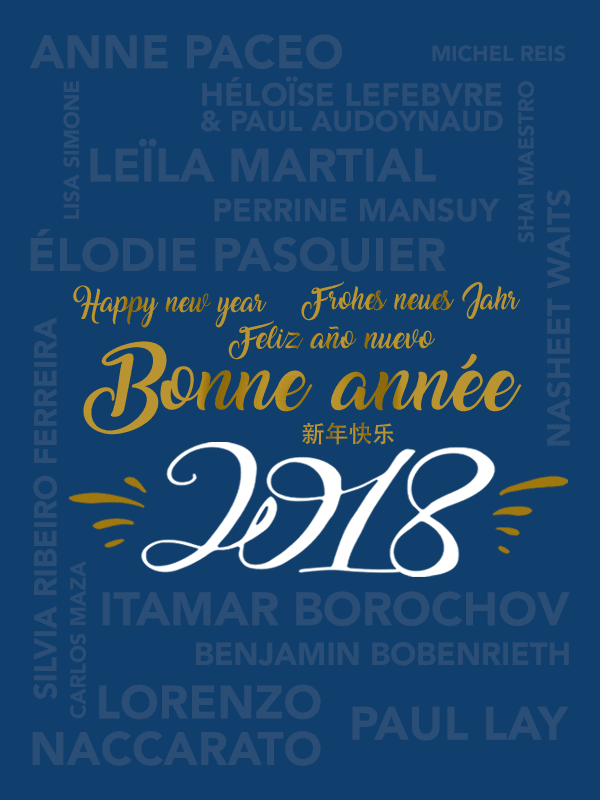 LABORIE JAZZ AND ITS WHOLE TEAM
SEND YOU THEIR SWEETEST NOTES
AND THE STRONGEST EMOTIONS
FOR THIS NEW YEAR.

LABORIE JAZZ ET TOUTE SON ÉQUIPE
VOUS ADRESSENT LEURS NOTES LES PLUS DOUCES
ET LES ÉMOTIONS LES PLUS FORTES
POUR CETTE NOUVELLE ANNÉE.

LABORIE JAZZ Y TODO SU EQUIPO
LES ENVIAN LAS MÁS DULCES DE SUS NOTAS
Y LAS EMOCIONES MÁS FUERTES
PARA ESTE NUEVO AÑO.

LABORIE JAZZ UND SEIN TEAM
WÜNSCHEN IHNEN SÜSSE NOTIZEN
UND STARKE EMOTIONEN
FÜR DIESES NEUE JAHR.

拉波里爵士和及其团队在新的一年之际,
为您送去他们最温柔的音符和最强烈的情感。