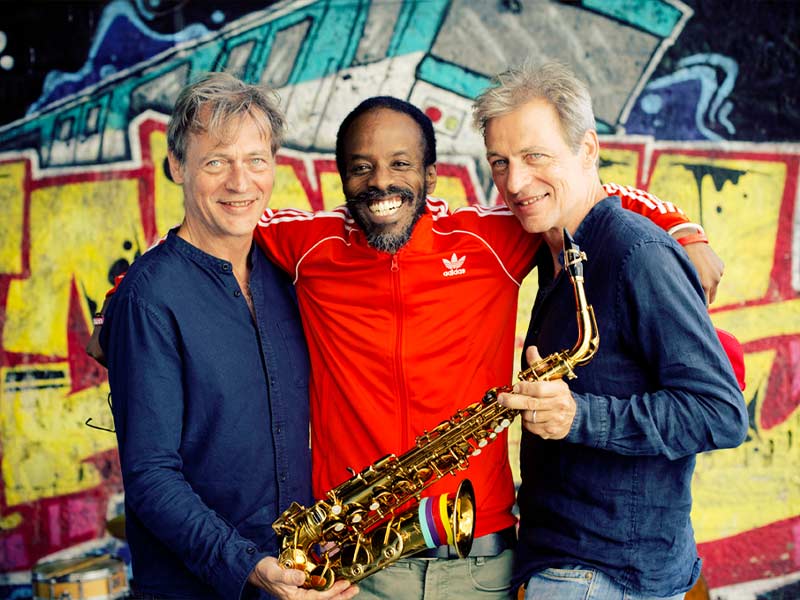 M.O.M, implied Louis Moutin / Jowee Omicil / François Moutin where the meeting of three "kids" determined to do battle around everything that this music can bring.
As often, the meeting a few months ago, in 2019, was a surprise, an unexpected moment, a film set for Netflix, the series "The Eddy" and there, a few moments of free, communication between the characters and actors, Louis and Jowee exchange, the connection is made immediately.
We return to the fundamentals of Jazz, the vibrations are good, the desire is there, the enthusiasm is overflowing...
All that's missing is François, twin and accomplice, to bring the velvet felt to these intense vibrations.
Meetings are multiplying between our three kids, everything takes shape but with a real desire to let it go, to let others do it.
No framework, no constraint, we open the doors wide. We open and deploy the Studio like an origami, it will be from September 1 to 4 in the magnificent Sextan space, for intensely free music.
Photo : Jean-Baptiste Millot